What is CFD Trading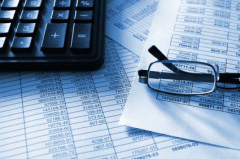 Wondering what is CFD trading? It's a method which can be used to invest in a financial market and it's quite new actually. Retail investors have started using CFDs during the last decade for the most part. This is basically a way of speculating which is like spread betting. Most people that know how to do spread bets should do quite well with CFD trading as well.
The CFD stands for Contract for Difference and it's easy to understand. Opening an account of this type will allow you to place a bet on a financial asset and whether it will go down in value or up. Traders that believe that the price will rise will be buyers and those that believe that it will drop will be sellers. If you're right about the direction of the value of that market, the other party needs to give you the price difference between the closing and the opening price from your agreement. The same applies to you though and if you're wrong in your predictions you will be the one paying the difference in value.
Things which can be traded
CFD trading can be done on many different markets, so you can invest in whatever you're comfortable with. CFDs can be done based on indices, shares, stocks, commodities and so on. A lot of people use CFDs which speculate on the price of natural gas, bonds, oil and interest rates.
Where are the trades done
In order to use CFDs you need to use CFD providers. There are about ten of them available and you can open a contract with any of them. A few examples of well known CFD providers include City Index, Spreadco, ETX Capital and IG Markets. The commission level usually stays at about 0.25% and if the contract is kept open for longer periods you might also incur financing charges for overnight periods.
If you're interested in investing in a market, CFDs can be a decent way of doing it. Spread betting works about the same and you can bet in the decrease or increase in value of an asset with it. CFD trading also gives you the possibility to use leverage, so trading on margin is a possibility. With it, you can make a lot of money from a small investment, but you can also lose everything quickly if you make the wrong decisions.
Trading costs
In order to get started with CFD trading, you need to pay a commission to the provider and the level is usually at 2.5%. Besides this commission, you also pay the spread (which is the difference from the sell price to the buy price). The LIBOR rate is also used to determine the cost of potential additional charges incurred for overnight services. When you're getting started you should always calculate if the fees which are demanded by CFD providers make it more or less advantageous than other types of investments at your disposal.
Whoever you are, there is a good chance you can make good money from CFDs, as long as you take the time to learn about it before you jump in.